Some people find a lot of difficulties at the time of ordering a skip. They mainly struggle regarding what specific size to get. In this regard, you can specifically consider Skip Hire.
They provide advice to the customers regarding the perfect skip size, which is required for the job. Once you have the skip, you will want to try as well as conserve space.
Here, are given some of the critical ways in which you can do so by opting for the best Skip Hire
Knowing About the Scrap Weight
Before you chuck it precisely into the skip, you should always consider filtering it into piles by size as well as weight. While you opt for the best Skip Hire, they will suggest the best order which is to put the lighter items first, and the heavier items will trail it.
The main reason for this is that the lighter, as well as smaller items, can become compact at the bottom position.
So, this is proved to be very useful in saving the space for the larger items present at the top position.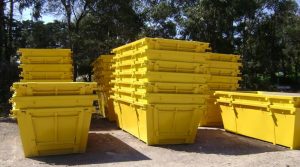 Breaking Up the Big Scrap Into Smaller Pieces
Whenever you come across a big scrap piece, then, one of the best options is to break it up. By doing so, you will save a lot of space for later.
Not only that, but it is also considered to be useful for conserving space in your skip as much as you can. It will make sure that you do not have to spend a lot of the money ordering an extra skip.
Selecting the Correct Size
While you consider ordering a skip, there are several essential considerations that you need to make.
Selecting the best skip hire will offer you expert advice. This will always make sure that you receive the best water container for your money.
Therefore, these are some of the best ways in which you can maximize waste in your skip. It is always the best option to opt for expert advice as well as related services whenever you are facing any such difficulties.
In this regard, you can search for the best option on the internet who are involved in providing such services. You can have a discussion with them about the skip sizes to get an idea and proceed further.