Be it commercial or domestic waste, hiring a skip always ensure effective waste management and removal. After understanding your waste disposal needs, select the right size of the skip to suit your purpose. Consult Alpha Skip hire company to avail the best, reliable skip services and benefit from excellent waste removal solutions.
Skips are the ideal products to discard massive quantities of waste. You can discard the accumulated waste matter, store them in the skips and dispose it off later. This way, you efficiently save time and effort.
Different sizes of skips for hire
The price and purpose of the skips vary according to their size. Take a look at them –
Mini skip
They are 2-4 yards in size. Being small, you can place them outside your house for easy access and without any worry. They are suitable for storing and discarding a small quantity of waste and rubbish. You can also utilise them to clear away waste and debris during renovation projects etc. The skip can effectively hold 24-55 bags of garbage without overloading.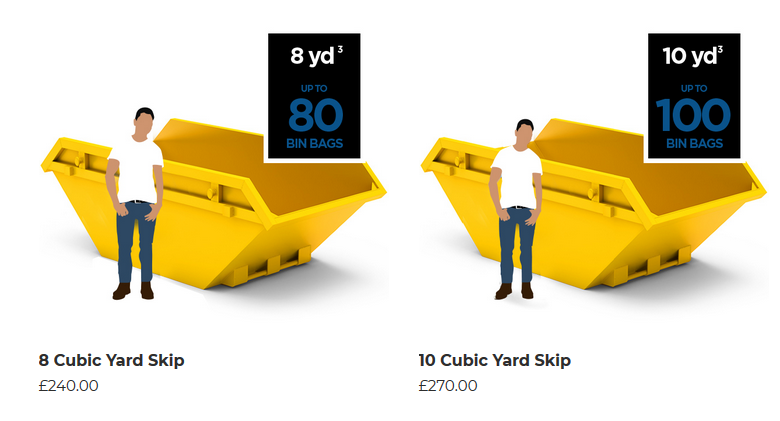 Industrial skip
They are 6-14 yards in size. Ideally suited for industrial usage, you can store almost 60-120 bags inside these skips. They can suitably carry heavy construction waste and rubbish like cement, bricks, metals etc. You can also use them to store light materials. Being highly spacious, these skips are suited for long term waste disposal.
Large skips
Approximately 14-16 yard in size, they are better designed to discard vast quantities of waste together. You can effectively store almost 240 bags of rubbish inside them. Sme of the skip models are fully encolosed for extra security, like while discarding hazardous waste matter etc.
Here, we offer professional skip hire services for complete client satisfaction. We also ensure safe waste discarding and disposal at cost-effective price rates.